Television writing demands specific, necessary and particular skills in order that the story and characters you imagine make it strongly and clearly to the page and from there to the screen.
I work with many professional writers and many more who are in the middle ground – the area where your ideas are rich and creative, but you have yet to make the last leap into getting your work produced and therefore being paid to do the thing you love.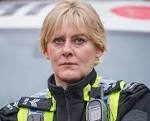 I set up my Script Consultancy to help writers with not only an established voice in the field, but also those that are burgeoning, to enable them to develop their television writer voices and become the next tranche of talent flowing into the industry.
To date, I have helped many writers raise their writing bar – to define and shape their creative ideas into market ready formats and in some cases, I have helped those ready, to get representation and via their agents, to now be regular contributors on shows like Casualty, EastEnders and Holby City.
It is now more than ever, really important for writers who are serious about their craft, to get the help they need to shape, hone and present their creative ideas commercially, so the work speaks the language Producers and Script Execs need to hear.
I offer writers with a burgeoning voice but those who lack the experience, several ways to work with me so they can learn quickly and with confidence, the language the industry speaks.
Working with me is all about developing your personal voice and then letting me show you how to package that voice so the industry firstly wants to read what you say, and secondly wants to continue to help you get your stories out to the world.

TREATMENT, SERIES ARC and PILOT MAPPING.
The Treatment is the start of your creative process. You have done the 'big' thinking – but it has been broad, it has been exciting, but lacking in focus and specifics. Now you need to test your story. Does it hold water? Does it contain several episodes? Does it deliver on character, visuals, plot, and ultimately, is it going to be a good watch? Why should anyone watch this? All these questions will be answered by the forced impact of my Treatment Template. This blog will tell you more. 
The Series Arc is the point in the creative process where by you are required to work out – in broad strokes initially – how the main story strands for each of your main players pan out. You will need to work out what the jump off point for your character is, what the main area of exploration and contention is for them and where they will land in the last episode. To begin with, it is useful (so you don't get overwhelmed with story weight) to break down the Narrative Through Line into 3 main chunks of story blocks. The Beginning, The Middle and the End. This goes for the main, over arcing story for the series as a whole, and then for each individual character that carries your story weight through the series arc. This blog talks about the ways I approach structuring story with my writers. This blog shows you how to handle narrative stretch and the arc of the series using visuals and creative thinking.
If you have a tv idea that is taking shape, but you are over whelmed with the size and scope of your tv show (handling series narrative is a real skill and one that takes a lot of practise to get right) then I can help you break down your series into bite sized chunks and show you how firstly to write (following my tried and tested formula) a solid Treatment that will break down the DNA of your show and help you realise the strengths and highlight the weaknesses of your idea. I will then help you begin to map out the Series Arc so you are confident that the idea has 'legs' and is longer than a couple of episodes and lastly I will take you through the process of mapping your Pilot episode – the one that will sell the whole series.
Here's how you can do all this in 6 weeks with me online. My Spring Online Tv Writing School is taking writers now for start date May 4th 2020 until June 12th 2020.
Sign up now, paying just 50% of the full fee and second payment 2 weeks before term starts. This is a game changer. Check out what previous writers on the school have said about the experience, and I hope to welcome you on board soon.