How to write a TV series outline is a tricky skill to get right. You need to be both creative but also present your series narrative commercially so that Producers find it easy to read and it answers their key questions about the series as a whole.  So, is there a set way?  Some would say no, but I would say writing stories for Television Drama requires a certain process.
Writers need to know how to write Treatments, Series Outlines and how to produce a cracking Pilot episode.  My work with writers via my script consultancy is all about developing the idea and then writing the documents that show the creative and commercial aspects of the story to their best advantage.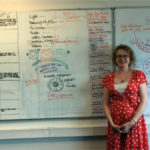 To write Treatments for Television well, you can read my blog here. This is a format I have developed over years of working on production and with writers now via my script consultancy.  To write Pilots for Television well, you can read my blog here. 
The industry requires you to not only be creative and come up with great series stories to satisfy our increasing hunger for a brilliant series drama, but they also require you to be succinct, clear and to give them easy to read, easy to assimilate documents that break down and present the DNA of your television series idea.
THE TREATMENT:
The Treatment will be the first thing you need to nail before you move on structurally, with the rest of your tv development.  The writing of the Treatment will have made you answer the questions that a Producer will ultimately ask – most notably, what is the main arc of the story, who are the characters and where is it set.  Now the Series Arc comes into play. I always work on this with my writers before we get to the Pilot stage.  Writing the Series Arc and understanding how the story pans out across the series length is important to ascertain before you drill into the Pilot.  The Pilot will frame the series as a whole – it will introduce the main concepts, themes, characters and story lines for future episodes, so in my book at least, you will need to work out the Series arc first, in order for you to know where the all important Pilot lands and subsequent episodes begin.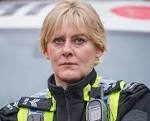 THE CHARACTER ARC:
All plot comes from Character.  The action or Text on screen is derived from the Subtext of the character in question. Why they do what they do. This is the interplay between Text and Subtext and what forms the bedrock of all great television series.  If you need examples of how story is generated and story lines are stretched across a number of episodes – or to put it another way – creating Narrative Stretch – look at anything Sally Wainwright has written in recent years.  Her Tour de Force is, in my opinion, Happy Valley Currently the last series of which, everyone I know in my tv bubble is neck deep into. In this blog about Subtext I mention another of her series Last Tango in Halifax which followed her first rule of writing – start from character and build up.
Before you get to the point of being able to write your Series Outline, you must first consider each individual character and the journey they will go on through your series.  This is where you will be working out the Character Arc. And here you will need to consider firstly the Subtext of your character – what is their hidden belief, need, fear, want, that drives them and then control the Text – or plot – generated by this inner drive; and so we see text and subtext working together to create plot.
I encourage my writers to take each key character and work out their jump off point, their midpoint and their landing point in the series arc and then once they have complied a journey for each character, it is only then we consider the Series Arc as a whole.
TITLES AND THE NARRATIVE THROUGH LINE:
The title of the series you have created is very important to my mind.  I use titles a lot in my writer-development, to help structure your series.  I refer to the title as The Narrative Through Line. The title can give you stability, a bedrock of theme, story, tone and character.  Each story line you create, ideally and not always directly, should link back to the title; subliminally asserting the message you want to give an audience.  Again, taking Happy Valley as an example, this title works structurally throughout the series, coming back as we continually do throughout the series, to place, the community, the strange and rather beautiful contrast between the glorious countryside of West Yorkshire and the reality of life that lies beneath for the people living on the peripheral of the community there and those police officers whose job it is to help keep order and right the wrongs done to the people of Happy Valley and to the central character, Police Sergeant Catherine Cawood.
THE SERIES ARC:
Running through your Series Arc will be the core message, the true story of the series as a whole and the title often reflects this.  Each character arc is now able to be blocked into each individual episode and as you structure your Series Arc, you will be creating and building a story wall – each brick laid is one step or point along the story line of your individual characters.  How you weave these story lines together is going to ascertain whether your series is ultimately successful or not, in engaging your reader/audience. Story lining is a hugely under-rated skill but essential if you want to be a strong and confident writer of series narrative. This skill I teach as part of the skill set necessary for Script Editors to master and those wanting to write better series for television find out more about my course here Script Editing For Television.  
AND FINALLY… THE SERIES OUTLINE:
Firstly consider the overall arc of the storyline.  Imagine the jump-off, the midpoint and the landing point of the story – and by story, I mean the whole story as it is represented by the interwoven threads of your individual storylines.  For the sake of example, let's say it is 6 episodes long.  The jump-off point and major exploration of the story come in Episode 1, 2 and then Episode 3 has a building midpoint, a twist in Episode 4, more exploration in 5 and the tying up of the various threads in Episode 6 with a nicely constructed Denouement towards the end of the episode and visual, emotive and engaging ending. The individual Acts (in television there are 5) are what we consider when Mapping the Pilot which I do with writers as part of my Online Television Writing School.   This way of working with me is for 6 weeks and I run it flexibly across the year. Get in touch to block your time in with me.
BUILDING THE STORY WALL:
No-one expects you to work out a beat sheet for each episode.  A producer would not thank you for writing a series arc in such detail at this point in the Developmental conversation.  What is needed though, is a clear indication of how much traction you can get from your story lines and how long the over all format is.  If you are creating a 6 episode series of 1 hours then you will need to give a solid impression in your Series Outline that your characters can carry that much plot and that there is enough engagement via twists and turns to engender a run of this length.
So take each Episode and break it down into 3 strong component parts – the beginning, the middle and the end and write succinct, visually driven and clearly realised paragraphs marking the journey of the main story line (bringing in all your other characters at what ever point they appear as the Narrative Through line takes them through the Series Arc).  This is not a scene by scene break down.  This is an exercise in how to keep a cash rich but time poor Producer engaged and wanting to know more.
Roughly, a Series Outline should track the main twists and turns of each episode in descriptive, visual and dynamic language.  Rule of thumb – break a sheet of A4 down into 3 and outline the jump off, mid and end points of the narrative for each episode. If you go over to a second sheet, so be it, but I usually try to get your breakdown of episodes to one page per ep. This is because, as I said before, Producers don't like reading reams they want the story gist and the security of knowing there's enough here to warrant a series.
More detailed story lines can be required at a later stage in the Development conversation but for the purposes of supporting your Treatment and your Pilot, the Series Outline should show how you draw out and develop the main thrust of the story and how in embryo, each character begins their journey and how ultimately they end it.
Want to work with me on how to write a TV series outline? My Online Television Writing School runs flexibly throughout the year.  I will also be running my Script Editing for Television Course again in the Spring, Summer and Autumn annually. If you want to develop your television ideas with me via my Development Packages get in touch.
Happy Writing!